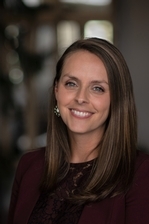 Call Amber at (251) 654 8663
[email protected]
110 West Ridgeley St.
Atmore AL, 36502
Receive Email Alerts from Me
Amber Silbernagel always goes the extra mile for her buyers and sellers. Her knowledge of the region, which includes Northwest Florida and Lower Alabama, is of particular benefit as she strives to find the perfect home or investment property for her clients and customers.
Whether listing or selling, if you're a first-time homebuyer or a seasoned investor, Amber will guide you like a pro from start to finish.
When Amber isn't working, she enjoys traveling, great food, and spending time with family and friends watching her 4 kids play sports!
Amber Silbernagel 's Listings
Listing Courtesy of Amberia Silbernagel, Reynolds Real Estate - 251-236-4705
Listing Courtesy of Amberia Silbernagel, Reynolds Real Estate - 251-236-4705